
Years of experience in
Uganda courts
TRUSTED BY MANY

Winning results
in different cases.
TRUSTED BY MANY

At our practice you are a name,
not a number!
TRUSTED BY MANY
We have gained a reputation for our top notch legal services to both international and local clients and represents a number of multinationals in Uganda. Kashillingi Rugaba & Associates is a full service commercial Law Firm covering all areas of Corporate, Civil and Commercial with expertise in Corporate and Banking financial services, Corporate restructuring, Revenue and Taxation, Employment, Commercial, Litigation and Arbitration.
Hussein Kashillingi Rugaba
We always strive to be the best in everything we do. We improve our performance continually and stress the importance of quality and productivity.
– 2007

, Opening

Kashillingi Rugaba & Associates, founded in 2000, is one of the most prestigious law firms in Uganda. The firm provides comprehensive legal advice to local and international clients in different areas of the law. Our lawyers are highly specialized in Business,Corporate , Tax, Property, Trade and Customs, Commercial, Litigation & Arbitration and Employment law, among other areas. Our firm is totally devoted to meeting our clients demands.
– 2009

, 30 fresh new people

To fully understand our clients' requirements, challenges, objectives and goals and to maximize the value of our services to our clients including safeguarding the security and confidentiality of their information.

– 2018 

, Present Day!

We set out to be different, right from the start. We design and build our practice from the ground up using a revolutionary approach. We capitalize on the creativity, energy, and passion that Kashillingi Rugaba & Associates creates. We a more enriching work environment and generates better results.
Integrity
Collaboration
Client Focus
Excellence
Intellectual Rigor
INTEGRITY

To be honest, trustworthy, respectful and ethical in our actions. To honor our commitments and to be accountable for our actions, successes and failures.

COLLABORATION

To seek, share and respect diverse perspectives and to function as a team with our colleagues, clients and third party providers. To openly communicate all relevant information consistently and constructively.

CLIENT FOCUS

To fully understand our clients' requirements, challenges, objectives and goals and to maximize the value of our services to our clients including safeguarding the security and confidentiality of their information.

EXCELLENCE

To relentlessly pursue delivery of outstanding results in everything we do.
BUSINESS LAW
Our practice encompasses all of the laws that dictate how to form and run a business. It includes the laws governing how to: start, buy, manage and close or sell all types of businesses.
CORPORATE LAW
KRA provides legal consultancy on how: shareholders, directors, employees, creditors, and other stakeholders like consumers, the community and the environment legally interact.
TAX LAW
As your legal consultants on Tax law, we deal with all constitutional, common-law, statutory, tax-treaty, and government regulatory rules that constitute laws applicable to taxation.
PROPERTY LAW
We practice the law governing the  forms of ownership and tenancy in real property or land as well as in personal or movable property, within common law.
TRADE AND CUSTOMS
Our legal expertise covers the rules and customs for handling import and export trade between countries. The KRA legal team of consultants delivers.
COMMERCIAL LAW
KRA has extensive expertise in the law that applies to the rights, relations and conduct of persons and businesses engaged in commerce, merchandising, trade, and sales.
LITIGATION & ARBITRATION
KRA has vast experience and offers arbitration services for settling disputes without the need to proceed to court for trial.
EMPLOYMENT LAW
Our legal team understands employment law that governs the employer-employee relationship,  including individual employment contracts
MEET OUR ATTORNEYS
Hussein Rugaga Kashillingi is an accomplished attorney, Advocate and Senior Partner at Kashillingi Rugaba Associates, Director at Re/max Avalon, Chief Legal Counsel,East & Southern Africa Sub-Region at Torres AES. He also serves as Legal Advisor to H. E the President at Government of Uganda/ State House, and was previously Partner at Akampurira & Co Advocates.

Tax and corporate attorney
Anthony Wabwire is an tax and corporate attorney with extensive experience in tax litigation, customs valuation disputes, GATT applications, VAT disputes, income tax disputes, EAC Customs Management,commercial and corporate transactions advisor and conveyance focusing on contract drafting, negotiation and completion.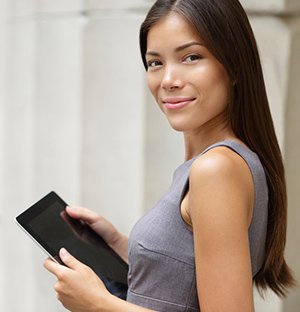 FLorence Amoli is the Chief Administrator at Kashillingi Rugaba and Associates.  Florence is a highly experienced legal support administrator delivering exceptional results and enhancing the performance of the legal team and the entire organization

REQUEST A CONSULTATION
Fill out the form below to receive a confidential initial consultation.